Dear Customer
some of you may be wondering why my trailer isn't at the market. She will not be returning to the market again. For the moment, I'm doing only pre-orders and deliveries within a specific time. All the details are below. Anything not mentioned, please WhatsApp/Email me.
CATERING TRAILER FOR SALE
CONTACT ME ONLY IF YOU ARE SERIOUSLY INTERESTED IN BUYING
PRE-ORDERS ONLY AT THE MOMENT
only cooking a limited numbers so I'm sorry if I can't fulfil your order at times
This may change so please keep checking
PICK UP BETWEEN

12:00 – 13:00 ONLY




(At the moment, I can deliver in mid town Machynlleth only. You have to pre-arrange this with me)

FOOD PICK UP POINT

Once you have pre-ordered I shall inform you 

PRE-ORDER BY

Monday 17:00 at the latest




(The reason for this is because I'm cooking and prepping on Tuesday to sell the food on Wednesday)

ORDER 
s.bose@urastreetfood.co.uk
 
07486530040 (txt only please. Last message: 1800 since I won't read messages after that)
PAYMENT
ONLINE PAYMENT


(unless you have agreed alternative plans with me)

 
MENU
updated for Wednesday, 25th  May
Prices are below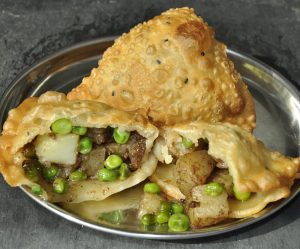 Pea and Potato Samosas
A filling of pea and potato, onions and spices in wheat flour pockets
Ingredients: wheat flour, potatoes, peas, ginger, garlic, onions, chilli and mango power, garam masala, cumin and onion seeds, salt and rapeseed oil.
Allergy advice: wheat gluten
note: These are the smaller sized samosas 2 for £2.00
CHILLI PANEER OR SMOKED CHILLI

TOFU KATI ROLL
  a freshly made flatbread with a fruity filling of Chilli Paneer or Smoked Chilli Tofu on a bed of spicy sauteed potatoes

Ingredients: wheat flour, potatoes, smoked tofu, peppers, onions, tomato paste, chilli, coriander, mango powder, cornstarch, sugar, vinegar, lemon juice, salt and rapeseed oil.
Please check ingredient updates on Tuesday (by 1700) which is after I finish cooking as certain ingredients might change
Allergy advice: wheat gluten, soya and sulphites
end of MENU page

 
Only items listed under MENU are available on the day
PRICES
These are all my prices.
KATI Roll (vegan and paneer): £6.00   Any roll with egg: £6.50
DAL and Flatbread (Meal Deal): £6.00   FLATBREAD (only): £2.50  Dal(only): £4.50
SAMOSAS (small size): 2 for £2.00 or Each £1.20
SAMOSAS (large size): £2.00 (when available in the market)
CHEESE & VEGETABLE PASTIES (when available): £4.00
Food sold in other shops
RYE & ROSES BAKERY 
LARGE SIZE PEA & POTATO SAMOSAS
VEGETABLE & CHEESE PASTIES
Penegoes on Fridays: 15:00-18:00pm
CAMLAN
LARGE SIZE PEA & POTATO SAMOSAS


CHEESE &

VEGETABLE PASTIES (triangular shape)
CHEESE & VEGETABLE PASTIES (large ones. Enough for two)
CHEESE, CAULIFLOWER & POTATO PASTIES (spicy large ones. Enough for two)
and other goodies as the weather warms up


Dinas Mawddwy:

Fridays after 14:30 and on weekends (if any left!)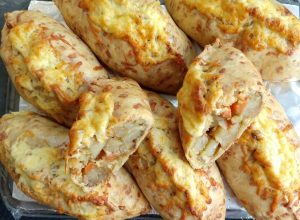 VEGETABLE & CHEESE PASTY
Ingredients:
wheat flour, potatoes, carrots, cheese, milk, onions, black pepper and salt.


Allergy advice: wheat gluten and dairy



 



PLEASE NOTE
I RESERVE THE RIGHT TO CHANGE THE INGREDIENTS ON THE MENU AT ANY TIME.
IF YOU HAVE ANY QUESTIONS, PLEASE ASK ON THE DAY
Once you've bought your meal please 
CHECK your CHANGE and your ORDER🙂

HAPPY EATING


—~~~~~~~~~~~~—



What do these words mean

?


Aloo:

potato
Annatto: is a South American seed which when ground into powder is a beautiful dark red colour. Cooking with annatto gives  a dish a rich red colour with an earthy flavour.
Baba Ganoush: grilled aubergine mashed and spiced with lemon juice, garlic, olive oil, salt and either fresh coriander or parsley
Bhurji: essentially a mince of whatever food you are using. Can be cheese as in Paneer Bhurji, vegetables, or whatever takes your fancy 
Chole: chickpeas
Cokum (Kocum): a very dark coloured tropical fruit used in some South Indian states to add tartness to dishes. When soaked in water, the water turns a beautiful darkish red.
Dal: lentil
Dhaba: a Punjabi road side eatery where food is god.  Dhabas are everywhere and food is normally awesome as everything is prepared fresh daily
Garam masala: Indian cusine has many spice mixes. This is a very popular one with a dark brown colour with a spicy flavour.
Freekeh: a cereal food made from green durum wheat. It is roasted and rubbed to create its flavour. Serving for serving, it is supposed to have more protein and twice as much fibre as quinoa.
Harissa: a middle eastern sauce made from chillies, garlic and olive oil. Other variations are available.
Jeera: cumin
Magaz: melon seeds
Mango powder: amchoor
Masala: an Indian word which literally means 'Spice/s or spice mix'
Paratha: an Indian flatbread normally prepared with a little oil
Puranpoli: an Indian flatbread with a sweet filling
Samosa: a triangular pastry pocket filled with vegetables or meat
Tikki: is a patti. Spicing and mix is as varied as ones imagination
Tzatziki: a traditionally Greek dish yoghurt, cucumber, garlic and salt. Other ingredients may be added.
Urid lentil: or black gram when whole. When split the lentil is white.