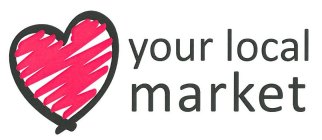 LOVE YOUR LOCAL MARKET
15th to 29th May
SUPPORT YOUR MARKET TRADERS
Mary Portas, the high street retail guru, became concerned about the impact the decline of British highstreets was having on our town centres. Her particular emphasis was the effect this was in turn having on our markets. Mary highlighted her concern to the government in 2012. A direct result of it was the birth of Love Your Local Market (LYLM) initiated by the National Association of British Market Authorities (NABMA).

The idea behind LYLM is not only to try and regenerate existing markets but also to try and encourage new traders from entering the profession. Trading in the last few years has been getting harder and harder and good trade for a few sunny and busy weeks in summer aren't enough to sustain a livelihood for the remaining months.

Use the next 2 weeks to find out about your traders. Tell us how we can improve the choice of products and services.


PLEASE

keep coming to the market and show your support to the traders.